Camps:
We are planning a winter online A.I. camp from February 15-19, 2021. The sessions are free and will be held on zoom. This is an outreach event supported by Western New England University.
Please fill out the google form below to sign up for the sessions.
Click here to access the registration google form.
Click here for the program flyer.
Dr. Steven Li is an Associate Professor with the Department of Industrial Engineering at Western New England University in Springfield, MA. Dr. Li's research interests include data analytics, statistics, operations research, and reliability engineering. He received his PhD in Industrial Engineering from the University of Washington. He is an ASQ Certified Reliability Engineer and Caterpillar Six Sigma Black Belt. Dr. Li's most recent industry position was a reliability engineer with Caterpillar to support the company's new engine development. He is serving on editorial boards for IEEE Transactions on Reliability and IEEE Access. He is a senior member of IISE and IEEE. He has served as a board member of IISE Quality Control and Reliability Engineering (QCRE) Division and IEEE Reliability Society. He is currently serving as the treasurer of IEEE Reliability Society.
Devina Jaiswal, Assistant Professor of Biomedical Engineering, received her M.S. in Bioengineering from Pennsylvania State University where she worked on bone tissue engineering. Her primary research focused on cellular mechanosensing and analyzing the effect of surface geometry on downstream signaling pathways. She received her Ph.D. from the University of Connecticut with a concentration in biomedical micro-electromechanical devices used for cellular manipulation and characterization. She has published research articles in various peer-reviewed journals and regularly serves as a reviewer for these journals. She is also a reviewer for Department of Defense's CDMRP grants. Her research interests include tissue engineering, mechanosensing, and drug delivery. Other than research, she is devoted to best teaching practices for undergraduate and graduate education. She was named Kern Engineering Entrepreneurship Network (KEEN) Fellow for 2020-21. She strongly believes in inculcating entrepreneurial mindset in undergraduate courses by development of experiential learning modules.
Mehdi Mortazavi is an assistant professor in the Department of Mechanical Engineering at Western New England University (WNE). He earned his PhD in Mechanical Engineering from Michigan Tech University in 2014. His area of research is in energy-thermo-fluids systems with a focus on proton exchange membrane (PEM) fuel cell. He teaches courses such as Thermodynamics, Heat Transfer, Multiphase Flow, and Design of Heat Exchangers. Prior to joining the faculty at WNE, Dr. Mortazavi worked in HVAC industry (2014-2016) in the state of NY. In this position, he designed HVAC systems for residential, commercial, healthcare, and educational facilities. Dr. Mortazavi is an experimentalist in fluid mechanics and thermal sciences and has trained multiple undergraduate and graduate students in his research lab. You can learn more about his research activities by visiting.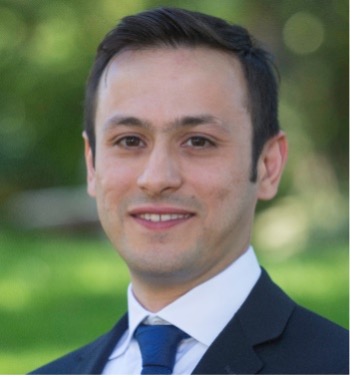 Dr. Katherine Schlef is an assistant professor of civil and environmental engineering at Western New England University. She holds a Ph.D. and M.S. in civil engineering from the University of Massachusetts Amherst and a B.S. in general engineering from Harvey Mudd College. Her research focuses on the impacts of climate change on water resources, particularly in regards to floods and droughts. When not working, Dr. Schlef enjoys hiking, playing with her cat Misty, and obsessively taking pictures of streams and rivers.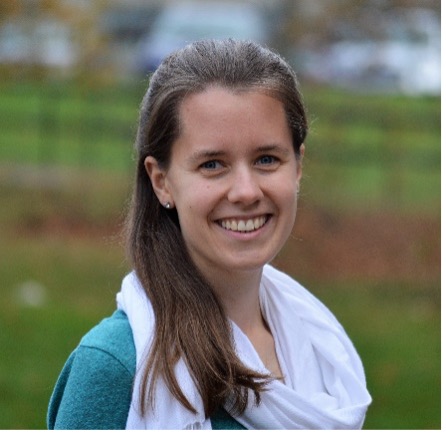 Amer Qouneh is an Assistant Professor with the Department of Electrical and Computer Engineering at Western New England University, Springfield, MA. His current research interests include computer architecture, energy efficiency and power management, and high-performance computing. He received his Ph.D. degree in computer engineering from the University of Florida in 2014. Dr. Qouneh's industry experience includes electronic warfare, research and development, and testing for public safety. He teaches courses in digital design, embedded systems, Internet of Things, and computer architecture.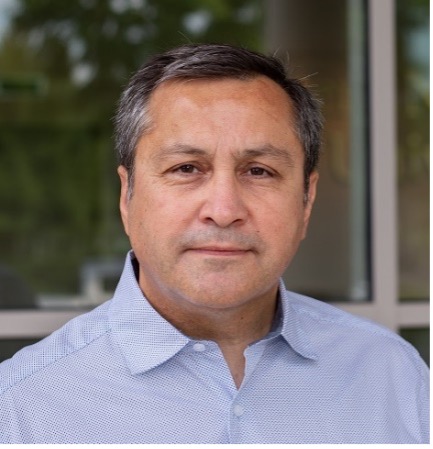 Dr. Anthony Santamaria is an associate professor of mechanical engineering at Western New England University where he directs the WNE Sustainable Energy Lab focused on electrochemical energy conversion and storage technology. His current work is on the nexus of energy and artificial intelligence and is funded by Toyota Research Institute of North America. Prior to this he completed his postdoctoral work at Lawrence Berkeley National Lab and was selected to serve as a US Department of Energy visiting faculty fellow in 2015. He earned his Ph.D. in mechanical and aerospace engineering from the University of California, Davis and holds a BS in mechanical engineering from UMass Amherst. He currently lives with his family in Longmeadow, MA.
Jingzhou (Frank) Zhao received his BS degree in Mechanical Engineering from Shanghai Jiao Tong University in 2011, MS degree from University of Wisconsin-Madison in 2013, and Ph.D. degree from University of California, Los Angeles, in 2017. He is currently an Assistant Professor in the Department of Mechanical Engineering, Western New England University, MA, leading the Advanced Manufacturing and Materials Processing Laboratory and the Center for Nanomanufacturing. His research focus is on the establishment of novel manufacturing processes, theoretical models, computational methods, and control strategies for the high volume production of structured nanomaterials, composites and advanced sensors.